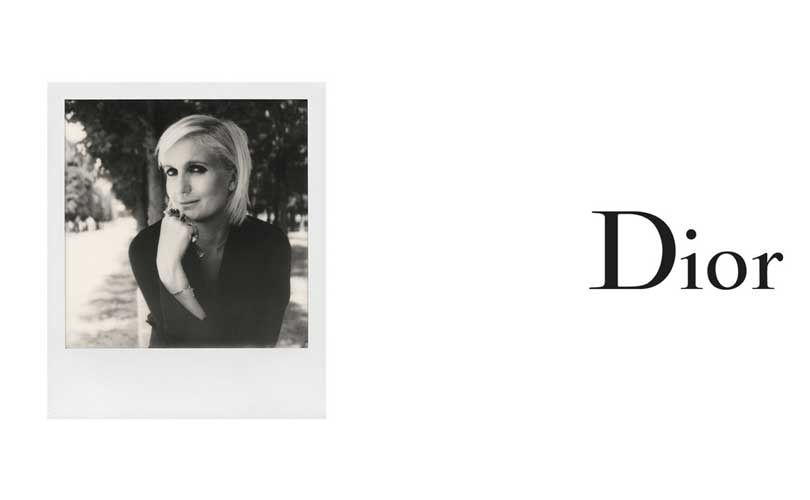 It was three hours before the Dior Fall/Winter 2017 show kicked start, the Christian Dior PR & marketing manager back in Malaysia texted to inform me that the exclusive backstage interview with Maria Grazia Chiuri had been approved.
It was quite unexpected to be granted such extraordinary privilege. So, right after the show at Musée Rodin, I was rushed to the backstage to meet one of the most powerful women in fashion who's helming the 70-year-old couture house. There, the vibe was tense with members of the media waiting anxiously for their turn to interview Chiuri.
L'Officiel Malaysia was one of the lucky few, albeit being in the last group meant that the chance of last minute cancellation was high. An hour later… "Okay, Monica, stand by, you are next!" I slowly squeezed through the crowd to get closer to Chiuri (I'd say I got really close), and here is my very first interview with the creative director of Dior, Maria Grazia Chiuri.
Congrats! I can see Maria Grazia Chiuri was feeling blue, blue in colour, why?
Blue represents "genderless"; at the same time blue is often the colour of uniform. These uniform-inspired daywear in blue I picked from military, sports and workers all have the same qualities as black, as quoted by the house founder Christian Dior.
Therefore I think I have created a wardrobe that every woman can fit in. I don't believe in one uniform for everyone, but that everyone needs to find her own uniform, in which to express and protect herself.
Could you describe the Dior blue in one sentence?
I think it's a dark blue, with a touch of green; it's absolutely poetic, and at the same time, strong.
Do accessories play an important role?
The bags and the shoes totally change the attitude of a person; I don't think fashion is about the dress but the look in a whole.
Could you share with us your favourite piece from the collection?
It's really difficult but I really like the new shark shoes, pretty much because I like the name of it, and these heels are comfortable and sexy at the same time.
How is Dior different today?
We need to present the Dior code with my point of view, also with the references of women now. Dior is about understanding the lifestyle and fashion style of different women in different countries; this is what a global brand means.
Lastly, what is fashion?
Create your personal look with your personal attitude.